Merchandise
Joseph Conforte created a variety of merchandise for sale as a soft form of advertising when Nevada forbid any advertisement for prostitution.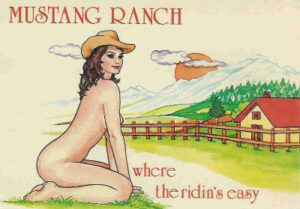 Rules of the House
The Mustang Ranch had two guard towers, was completely fenced in, was wired for intercom and emergency alarm button in each working room, and the working rooms had no lock. Rules were adopted for privacy and safety of the brothel staff and prostitutes.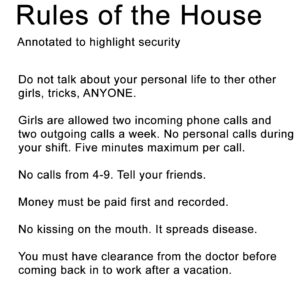 The Pleasure Menu
Photocopy of the Sex Menu at the Mustang Ranches.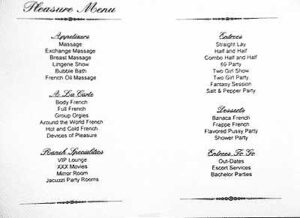 Stock Certificates
Joseph and Sally Conforte created an initial public offering of Mustang Ranch stock in the 1980s to satisfy their debt to the IRS. The venture failed, but it did manage to stave off bankruptcy forfeiture.