Tony "The Ant" Spilotro
Criminal associate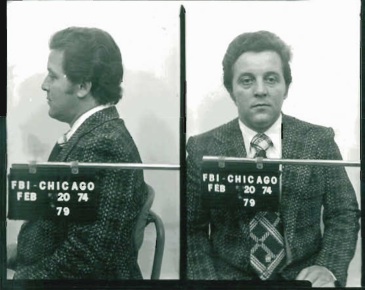 "[Anthony] Spilotro . . . watches over the Chicago Mob's investments in Las Vegas casinos and controls loan sharking, narcotics, and prostitution along the Strip. . . . Says a Justice Department official: "[He] has become the most powerful man in Las Vegas, next to Moe Dalitz [a legendary mobster on the Strip]. Spilotro takes a cut of all illegal activities of any consequence."" (TIME from May 16, 1977, "The Mafia: Big, Bad and Booming." Page 40.)
Antony Spilotro managed the Outfit's illegal casino profits (the "skim") in Las Vegas within The Stardust, The Fremont, The Hacienda, and The Marina.
He formed the "Hole in the Wall" Gang, a group of experienced thieves, safe crackers and killers.
By the time of his death in 1986, the FBI suspected Spilotro was involved in 22 or 25 murders including:
The murder of Sam DeStefano on April 14, 1973.
The murder of former Chicago Outfit boss Sam Giancana on June 19, 1975.
The Conforte Connection:
Spilotro was arrested for mortgage fraud in 1971 but charges were dropped by Clark County District Attorney Roy Woofter. Joe Conforte explained what happened:
"As I told you, it's the truth, I'm not a Mafioso. I don't belong with them but I know em' all okay. I mean, the ones that's still alive and the ones that died. Okay. I'm the guy that got Spilotro out of jail, okay, because I had friends in Vegas that helped. I'm just, I'm just telling you not as to brag about it, merely to tell you what the facts are. Okay. Nothing else. Not to brag."