conforte's underworld contacts and their effect on washoe county
posted March 16, 2021
Nevada State Journal
March 15, 1976, page 11
WASHOE COUNTY GRAND JURY REPORT, THE MUSTANG BROTHEL AND ITS EFFECT ON WASHOE COUNTY, III. CONFORTE'S UNDERWORLD CONTACTS AND THEIR EFFECT ON WASHOE COUNTY
The Grand Jury finds that Mustang employees and their associates have a tendency to be involved in crimes including property crimes and drug traffic in Washoe County. It is important for Washoe County and other counties and state law enforcement agencies to keep track of these people and to know their true identities and whereabouts.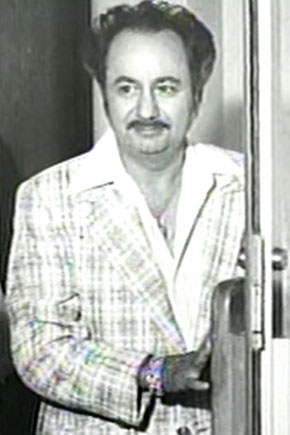 The Grand Jury finds that Joe Conforte has associated with known and suspected organized crime figures from various parts of the United States. Furthermore, he has employed, consorted with, and been a friend of many ex-felons. Among those he has associated with and employed are ex-felons who have been convicted in Washoe County and elsewhere of crimes ranging from armed robbery to burglary, grand larceny, drug offenses and other serious offenses.
Although Mr. Conforte, himself an ex-felon, is free to associate with whomever he wishes, and although the above associations do not constitute a violation of criminal law by Conforte, it is apparent from the evidence received by the Grand Jury and the Grand Jury finds that Conforte and his prostitution business attract an undesirable element which poses a threat to the safety and welfare of the citizens of Washoe County.
The Grand Jury has chosen not to pass upon the wisdom of allowing prostitution in the State of Nevada. However, in light of its findings in the report, the Grand Jury recommends that if prostitution is to be continued within Nevada, that State Legislators representing Washoe County consider supporting laws which would create restrictions and controls upon the prostitution industry which would protect the health, safety and welfare of the citizens of the State.
Topics: Organized Crime | Washoe County, Nevada | Oscar Dey Williams