first legal brothel: mustang bridge ranch
February 26, 2021 – by Oscar Dey Williams
Former Storey County District Attorney Virgil Bucchianeri explained: "The lame duck officials were still there [at the end of 1970 when the County Commissioners] passed an ordinance legalizing prostitution in Storey County, but it excluded the Mustang Bridge Ranch, just to shut old Joe down, to get back at him for not supporting them with [the river] votes. So then we took office in January of nineteen seventy-one.
"Joe was calling me, demanding that I 'Repeal that ordinance, repeal that.'
"And I said, 'No. Here's an ordinance where prostitution's going to be legalized. I'm not going to repeal that. We'll just amend it, so you're eligible for it, too.'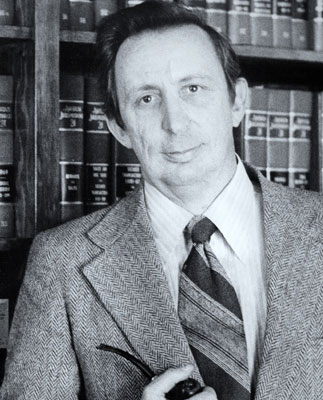 "Which we did and then everybody had an open shot. Whoever wanted one could apply at the county commissioner's [office] and we just left it at that."
Joe Conforte often patronized the Little Waldorf Saloon in Reno during the 1960s, when he wasn't in prison. That's where University of Nevada Reno undergraduate student Roy Woofter worked, surviving in part on tips, including those from Joe. Roy went on to become an attorney. In 1970, he was elected District Attorney of Clark County. He assumed the position in January, 1971 and soon thereafter proposed a new county ordinance allowing for one brothel a few miles off the Las Vegas Strip, intended for Joe.
Alarm bells sounded on Capitol Hill that Joe had the State Assembly "wired." Senate Bill 214 was quickly drafted with the intention of curbing Joe's expanding grip on Nevada and given the fast track through the legislature. Amendments to the bill volleyed back and forth between the Senate and Assembly in the weeks that followed, including one to outlaw prostitution.
"We go down there ready to lobby, to filibuster the damn thing and do whatever we can, and we're waiting for this bill to come up on the floor [of the Assembly] and it never came up. Whoever it was, the Speaker of the House [Lawrence Jacobsen], or [Assemblyman] Joe Dini, or somebody else, said this bill's not coming up today, so we left and I got in my car. I don't know if you're familiar with the old Capitol Building. Well, we got that octagon building in the back and the governor's office was in there.
"Well, I'm leaving the legislative building in my own car and I'm going down the back streets and here comes Joe's limousine out of the governor's office. And we meet.
"I asked, 'Christ, what the hell are you doing here?'
"He said, 'That bill didn't come up, did it?'
"And I said, 'No.'
"And he says, 'I killed it in the governor's office.'
"So I said, 'Geez. I didn't know you had pull with O'Callaghan.'
"And he says, 'Yeah. When he was running he needed money bad. He couldn't even pay his light bill, so I paid his light bill for him.'"
Joe's statement would seem to imply that O'Callaghan was cheap, however, in 1970, Joe donated five thousand dollars to Mike O'Callaghan's primary race for governor; gave one thousand dollars to Mrs. O'Callaghan to pay miscellaneous bills; and by the end of the year had donated another seven to eight thousand dollars to then Governor-elect Mike O'Callaghan.
Sources:
Author interview of Virgil Bucchianeri, December 10, 2000, Virginia City, Nevada
AP (Las Vegas), "Red lights amid the neon of Las Vegas?," Reno Evening Gazette, February 11, 1971, page 19
__, "Prostitution Ban Measure Approved," Nevada State Journal, February 23, 1971, page 1
Journal of the Senate of Nevada, 56th Session (1971), SB 214 Anti-Vice bill
N.R.S. 244.345, 8: limitations on licensing of houses of prostitution, Nevada State Legislature
FBI interviews of Joseph Conforte, January 18-26, 1983, Rio de Janeiro, Brazil
Topics: Nevada | Prostitution in Nevada | Oscar Dey Williams